Christine M. Comstock, PhD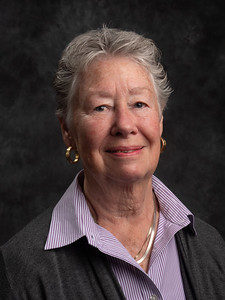 With my Ph.D. in Clinical Psychology from The Fielding Institute, I have provided therapy for 40+ years at Horizons Counseling, where I work as a Psychology Assistant under the supervision of Paul Becker, Ph.D. Before joining Horizons, I was Executive Director of Parents Anonymous of Northeastern Ohio and a therapist at the Free Medical Clinic of Greater Cleveland (now Circle Health Services).
Therapeutically, my primary focus is working with adults, both individually and as couples, particularly those experiencing life-stage transitions, relationship difficulties, trauma, catastrophic illnesses, chronic pain, anxiety, depression, or dissociation. I have worked collaboratively with people who want to make their lives better. I strongly believe in the importance of addressing past events to facilitate healing and resolution while also recognizing the need to address present-day challenges. With a curious and optimistic approach grounded in my years of experience, I strive to create a safe and supportive environment for my clients.
As the author of Breaking The Cycle of Child Abuse and the co-author of The Nurturing Program for Parents and Children with Stephen Bavolek, Ph.D., I have contributed significantly to the field of child abuse prevention and treatment. I have also written, presented, or co-authored numerous articles, one book, and 3 chapters in other books on topics including child abuse and neglect, parenting, dissociation, PTSD, spirituality, the unconscious mind, and hypnosis. I am a Fellow of the International Society for the Study of Dissociation (ISSD) and was the Editor of the ISSD Journal for many years. Additionally, I have presented at national and international conferences on child abuse, dissociation, and clinical hypnosis and have received awards for my contributions to dissociation and the prevention and treatment of child abuse.
You can reach me at [email protected]
440-845-9011 x. 106 or email.